UNIPOWER
---
Unilyzer 901/902
Power quality and load analysis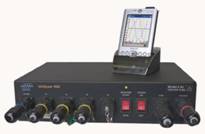 Connect the Unilyzer 902 to a (portable) PC and you will have the most powerful real-time instrument available for power quality analysis. All measure parameters are displayed and updated several times per second. The real-time mode also include a eight-channels oscilloscope and a spectrum-analyzer showing the harmonics.
---
DIP 9000
Power quality and load analysis
How does bad power quality affect you? Why do light bulbs break and computers malfunction? What are the consequences of the increased use of low-energy light bulbs and air conditioners?
By measuring the power quality you can find out the status of the power network and trace the source of various problems.
---
UP-2210
Power quality management system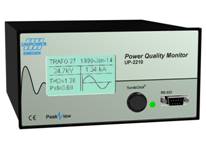 The PQ Secure system for surveillance of power quality and disturbances in the power network is top of the line in the market. PQ Secure is a system to grow with, it is totally flexible when it comes to the number of measuring units/nodes connected to the system. The strength of the system and the control you gain over disturbances in the network is growing as you increase the number of nodes surveilled.
---
LASER TECHNOLOGY
---
IMPULSE 200LR
Laser rangefinder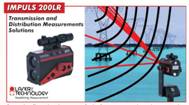 Rugged, reflectorless laser rangefinder for measuring slope distance and inclination. Will calculate Horizontal distance, Vertical distance and Height. Has twice the range of the standard model for applications requiring higher accuracy. A rear LCD panel and serial port.
Includes a 1.5-4x power zoom scope, hand strap, mounting bracket, foliage filter, (2) AA batteries, operator's manual and padded carrying case.
---
TRUPULSE 200/B – 360/B – 360R
Laser rangefinder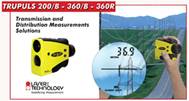 Lightweight, low-cost laser rangefinder that measures Slope Distance, Inclination (% Slope) and Azimuth. Calculates Horizontal Distance, Vertical Distance, Height and Missing Line values. Equipped with 7x optics, in-scope data display and a serial port. Includes neck strap, lens cloth, operator's manual and carrying case.